Need a railing product or gate custom built from scratch. We can do that.
BlueFlag Railings co. has built thousands of ln ft of railings and that is how aluminum railings and most metal ornamental products are priced, BY the Ln. Ft. We have been local installation company in business since 1998. Our installation services install nearly 100 ornamental projects a year for large commericial general contractors and now residential homeowners.
Custom built projects are not part of the instant order on-line service
This is where the website meets the road because for custom built products we first have to know what you want and how you want it.
BlueFlag@leapbrowser.com
Or Call 704-245-0119 Monday through Friday 8-5. Or give us a shout detailing your project at our free Google Message center open 24 hrs a day.

Gate with grated security features. Fully Welded construction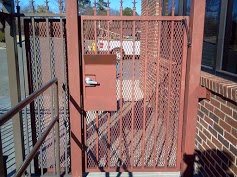 Custom iron Security Gate for a business in North Carolina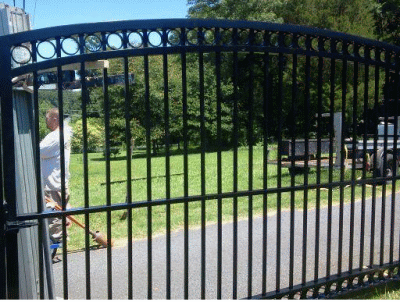 Custom welded Aluminum gate for house in Harrisburg, North Carolina